Owning a property is a great resource and like all great things, they can come with great responsibility. When you purchase a flat, house or multiple properties there are many tasks that must take place before they are ready to let, and once you have found suitable tenants you must maintain the property and communicate with them when needed, follow up on rent, contracts, repairs and complaints. 
In Dublin city alone over 35% of flats are rented. Whether you're a landlord dealing with property management in Dublin and living in the city or a landlord living in another part of Ireland or abroad, we're here to tell you that managing your property doesn't need to be stressful. In fact, hiring a property management company allows you to earn income from your property without any of the administration so you can go about your day to day life knowing that it's all in good hands.
What Are The Benefits Of Property Management? 
Here are just a few of the many benefits of property management maintenance services.
When you're managing the rent of your own property, it can be very time consuming especially if you end up with tenants who require a bit of extra attention or cause issues for the neighbourhood. This can often happen to landlords who do not have the time to thoroughly vet their tenants, something we at Westcourt Management take great care in doing. Quality tenants also mean; rent is paid on time, longer term lets and less wear and tear on the property.

Efficient Rent Collection
It can be tiresome, chasing for rent, checking your accounts and following up with late payments. Using property managers saves landlords a lot of time by ensuring strict and efficient rent collection procedures are in place. In the instance of a difficult tenant, management agencies are well versed in the necessary rules and regulations to ensure a quick resolution 
when it comes to arrears. 

It's not that the legal processes disappear, we just take care of them for you. Tenant screening, contracts, complaints, evictions and inspections are all required parts of a landlord's duty but they can be outsourced if you do not wish to be so involved in the rental process. The best thing about outsourcing your property to a Dublin agent is, we've seen it all and our residential property management services team have years of experience in handling the legalities.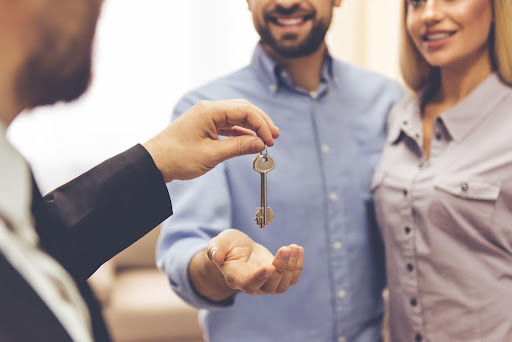 At Westcourt Management we ensure the best when it comes to property management maintenance services. This covers any repairs that your tenants report and anything that needs to be done should your tenants move out. Why are the costs lower? Well, because of the volume of repairs that we manage, we secure maintenance works at trade prices, and we don't add commission on to your bill. This service also saves you the time and energy it takes to research the best tradespeople and make sure the works are carried out to high standards.
The overall benefit of property management is of course, the increase in your quality of life. Managing the needs of your property and your tenants can take up a lot of time and so focus gets taken away from what that extra income could actually give you.
How Much Does Property Management Cost?
As all properties vary greatly it is hard to state exactly what it costs. However, estimating 10% of your monthly rental income would be a safe bet and remember, that does not include any maintenance or legal fees that may be incurred. At Westcourt Management, we charge less because we do not use client's money for our advertising.
Why Choose Westcourt Management Services
Investing in a property is a wise move. Investing in a property management service, in a city such as Dublin is a no brainer. Yes, property management is beneficial no matter the location but Dublin is unique in the fact that it's the only location in Ireland that shows consistent growth and unwavering demand, meaning it will always be a reliable source of income. So, now that you're in it for the long haul, why choose a property management company like Westcourt Management Services?
We charge less
We're known as a no-nonsense agent
Our company is small enough to rely on, big enough to care
We are experts in what we do – you can view more of our landlord services here
Exploring your property management options? Just get in touch with us for a free consultation and we'll be happy to put together a quote.

Want to know more about securing a property in Dublin or neighbouring counties? Click here to read our blog on looking for a property for sale in Ireland.