About our Property Management in Dublin
We began managing commercial and residential properties around Dublin city and south county Dublin in 1987 for a small number of clients. Now, we have expanded our property management services across Ireland. We've project managed multi-million euro restorations, built unique mews houses in the south city and we currently manage some iconic office buildings around the city. We manage over 200 apartments across Dublin, from modern complexes to beautiful period houses. We're happy to chat about new projects and contracts, large or small. Let us know how we can help! We specialise in property management and lettings of residential and commercial buildings in Dublin city. Talk to us about your property today!
Our portfolio includes period houses converted to high-quality apartments and offices across Dublin. We have decades of experience in our company restoring, maintaining and renting old Georgian buildings. Some of our most historic buildings are 10 Parnell Square, 13/14 Palmerston Park and 40/41 Dominick Street Lower.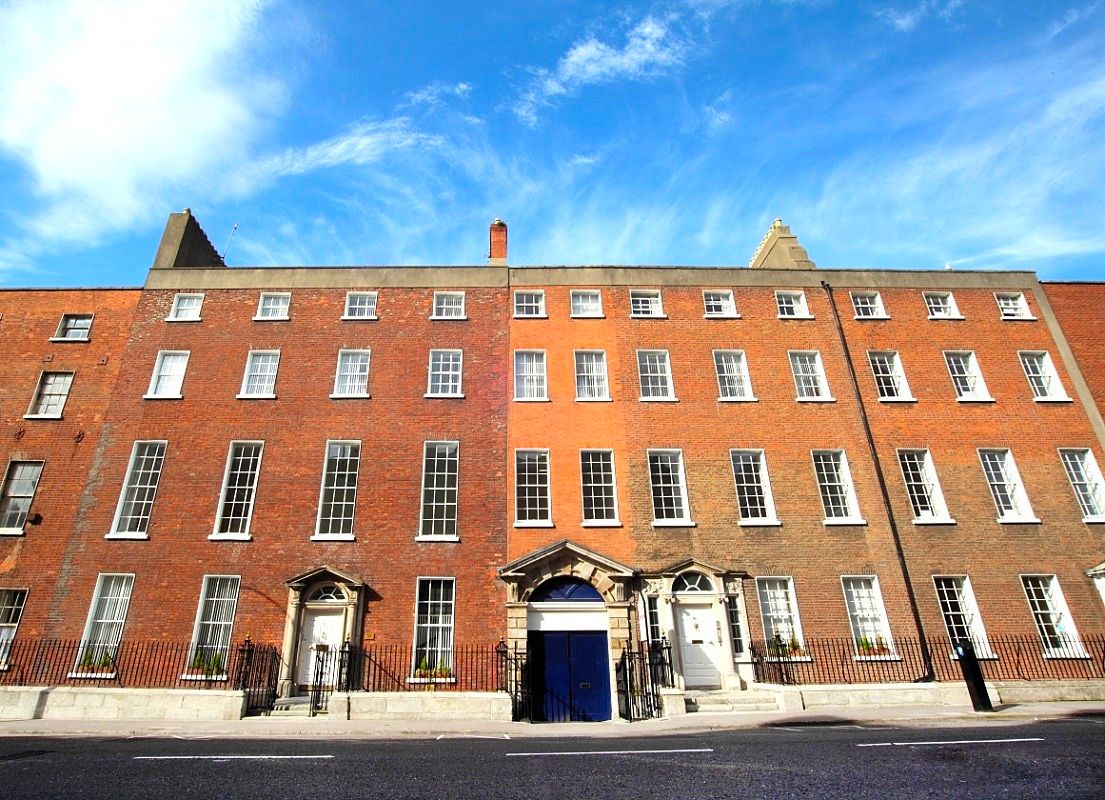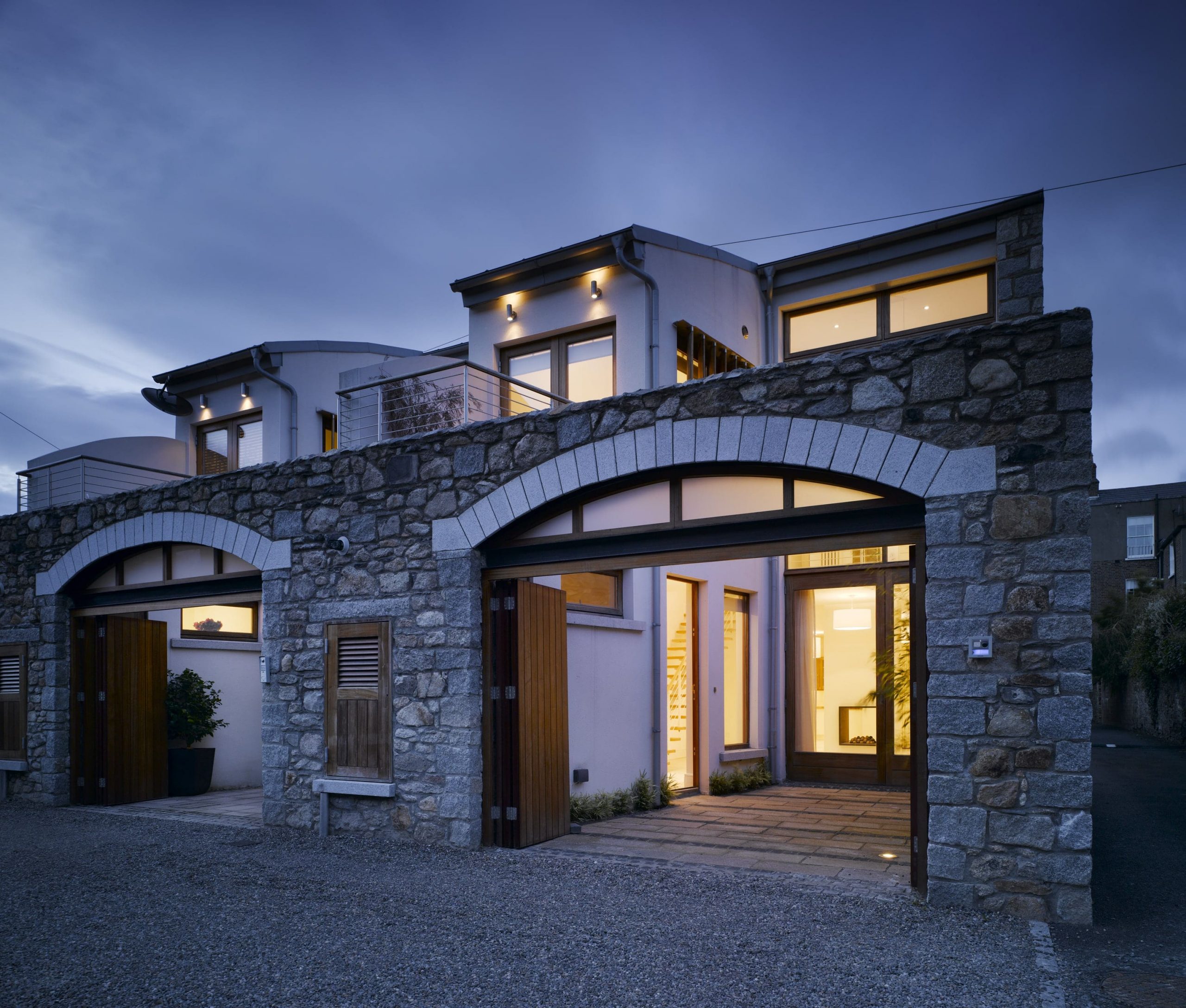 We manage modern apartments across the city centre from Windmill Lane beside the old U2 recording studio to The Gasworks to Park Lodge in Dublin 7 where the animals from Dublin Zoo can be heard on a quiet morning. We have multi-use buildings like our restaurant in Temple Bar next door to the Clarence Hotel with an office on the 1st floor and two apartments on the floors above.
With over 50,000 square feet of office space across Dublin city, we can advise on long-term leases and short-term license agreements. We manage fully serviced office blocks on both sides of the city and we have tenants on leases up to 35 years.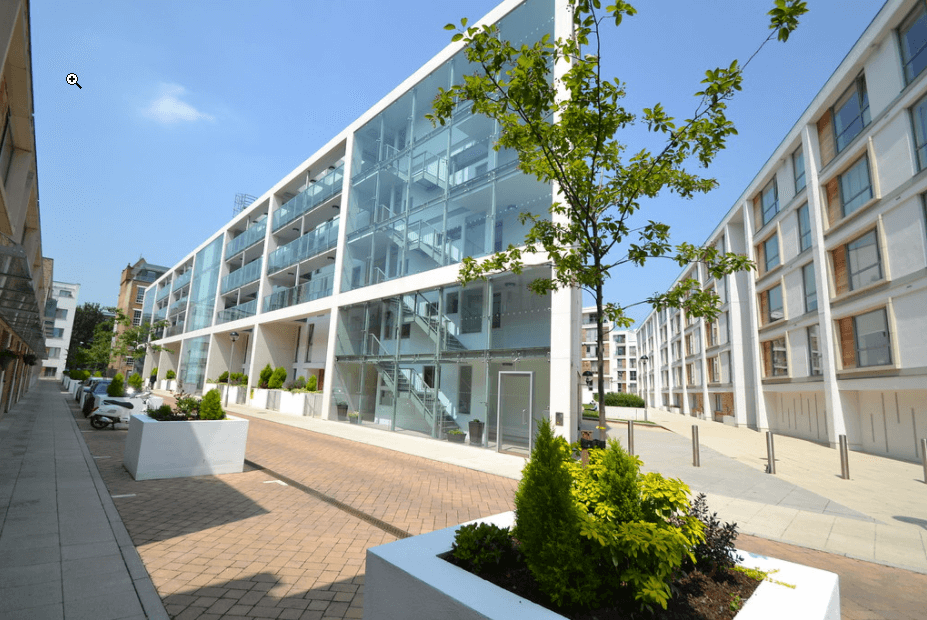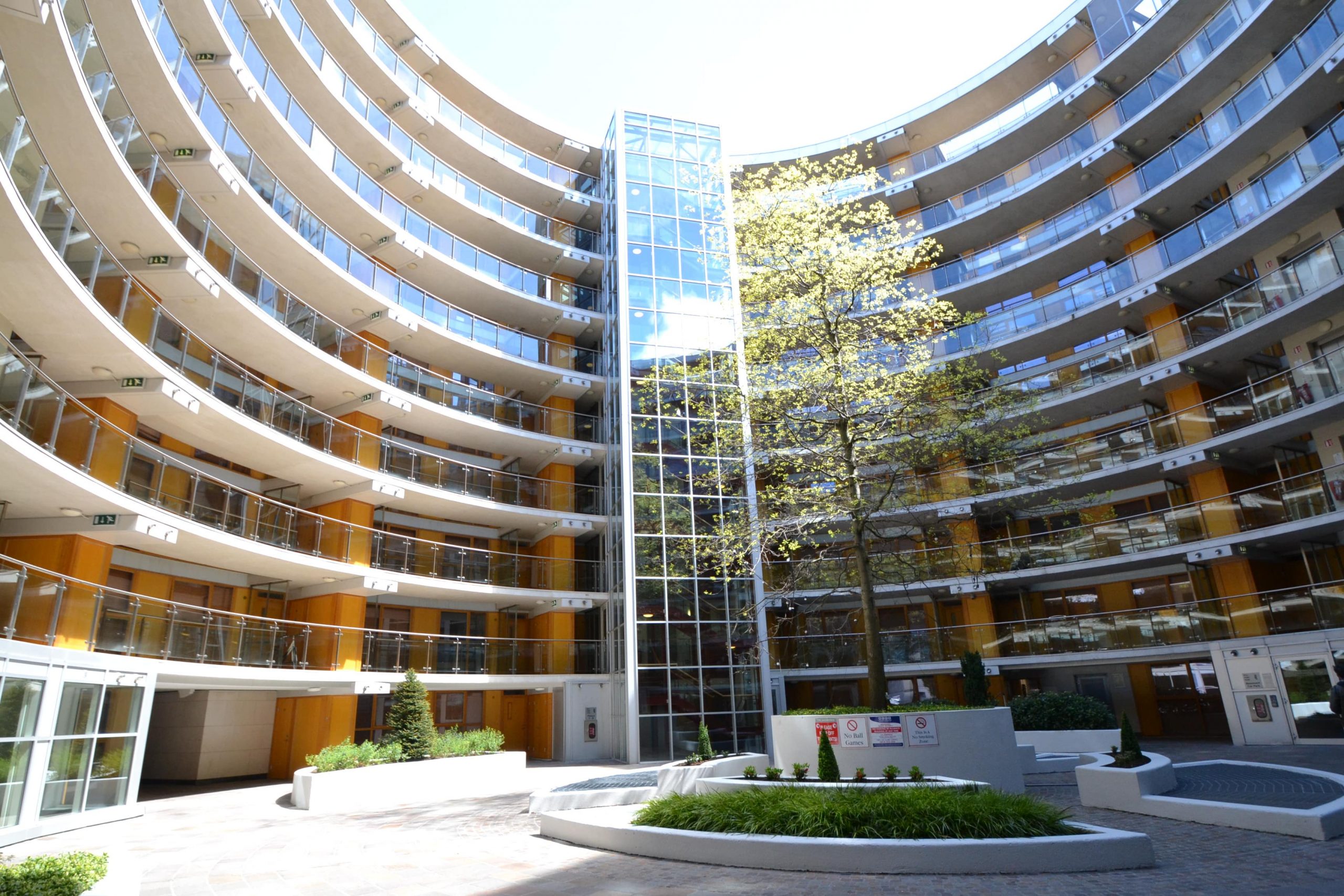 We manage offices in some of the best locations in Dublin including Wicklow Street, Temple Bar, Clarendon Street, Pearse Street and Parnell Square. Serviced Offices There's a very good reason our serviced office buildings are consistently fully let; our business model is so cost-effective we out-price our competitors.
We're delighted to recommend our associate tax advisors, Griffin & Associates who already work with most of our clients – both domestic and overseas in the USA, England, Cyprus, Hong Kong, Germany and China.
Registered with the Irish Tax Institute, STEP, Accounting Technicians Ireland and CIMA qualified, Griffin & Associates have worked with our clients since 2008.
Griffin & Associates Accountants
Main Street
Rathfarnham Village
Dublin 14.
01 4928728
Alan Deeley: 
alan@mtgriffin.com
Just a quick post as I normally only make the effort to write negative reviews (for bad service) adn rarely write positive reviews. I was really struggling to find a decent estate agent to rent out two properties I recently purchased in Dublin and all were charging way over the top and had decided to rent out on my own and then I decided to check for someone on the irish Landlords site. (Thank you Administrator of Irish Landlords for creating this site) Anyway I found this tread that I am commenting on and decided to give WMS a try! Well let me tell you they are soooooo good and professional and met me the very next day and viewed both properties and gave me tips and advice on everything I needed to do. They then got twoo good vetted tenants (one for each property) within a week and got over the amount that I had requested. The whole team is fantastic and I wish there were more estate agents in Dublin like this as to be honest! I have had some issues with a number of them. The 475 plus vat price is real and they manage for just 5% and have a team of trades people who changed locks on the house I have. I hope it's OK to leave this testimonial as some other poster had left a negative comment which was completely unfair and I just wanted to share my very positive experience with WMS and thank Irish landlord site who linked me together with them (which I'm very grateful). Anyhow if anyone wants to ask anything more just OM me and I would be happy to answer.
Park House Property Holdings Ltd. owns a portfolio of residential properties in Dublin. We have used Westcourt Management to manage all aspects of our properties in Dublin since purchase. They have been managing the transition from previous owners, the day to day management, the re-letting, the financial management, and all other aspect relating to the properties. We find Westcourt's services to be of a very high professional standard. Westcourt proved themselves to be efficient, quick to respond and economically minded to all that is required while managing investments properties. Westcour's management of the properties achieved excellent occupancy levels, high tenants satisfaction and low operational costs. We warmly and without hesitance recommend Westcourt Management for other property investors, and we look forward to continue and engage them in properties we will purchase in the future. Eyal Bor Park House Properties Holdings Ltd.
The following is a letter of reference for Colm O' Cleirigh whom has been managing the properties of Slievenamon Meats at the Gas Works in Dublin 4 for the last number of years. I have always found Colm to be very proactive and professional in managing the property affairs. In the manner he has managed our properties. Colm was always at hand to address any issues with the properties including maintenance, leasing, procurement etc. I would have no hesitation in recommending Colm for employment and I look forward to working with him the coming years.
"Colm O'Cleirigh and Westcourt Management Services Limited (WMS Limited) looked after the Tenancy Management and Property Management of 62 apartments at Par Lodge, Dublin 7 for the period October 2011 to February 2013, when the 62 apartments were sold. The management services provided were of an exceptionally high standard and occupancy levels far exceeded industry norms. Colm O'Cleirigh was very attentive to all matters pertaining to the Tenants and the building and provided me with up to date reports in a timely manner. Colm and WMS Limited maintained the building to a very high standard at all times and were particularly attentive to all Regulatory requirements. I have no hesitation in recommending Colm and WMS Limited for similar projects in the future." Mary Moloney I have always found Colm to be very proactive and professional in managing the property affairs. In the manner he has managed our properties. Colm was always at hand to address any issues with the properties including maintenance, leasing, procurement etc. I would have no hesitation in recommending Colm for employment and I look forward to working with him the coming years.
Hurstgreen Cyprus Ltd. have worked with Westcourt Management Services on our Dublin portfolio since 1987. In these years they have professionally managed, maintained, leased and developed our properties to an excellent standard. Westcourt have represented us in almost every aspect of property management and have always gone beyond their call of duty whenever necessary. We have enjoyed an excellent working relationship and look forward to growing with them in the future. I have no hesitation recommending Westcourt Management as a property management company.
We have used WMS to manage every aspect of our Dublin property for over 25 years. Their communication, accounting, transparency and diligence is outstanding. I absolutely recommend them to anyone looking for a thorough, no fuss and cost effective management service.
"Niall here from nIALL miley Appliance Repair. I have worked as part of a team of expert trades men with Westcourt Management services since 2007. I have always found they operate their property management services to the highest standard and I am happy to have my hard earned company name and reputation alongside theirs. If you haven't got your property managed with this company already, you should have."
"This is David from EES ltd we are contractors for WMS for the last 8 years and have found Colm and his staff very professional and courteous at all times. We deal with a number of management companies all over Ireland and find them an excellent company to deal with and would recommend them to anyone. We are building a larger portfolio with them each month as they grow and we do.
Best of luck to them in the future."
ChemDry Evergreen Carpet, upholstery & tile cleaning & sealing services have been providing our services to Westcourt Management since 2007. During this time we have found them to be a highly organised and professional property management company. Colm is a demanding manager, with an eye for detail and high standards. He is also very fair, straightforward and a pleasure to deal with. Westcourt have provided us with some challenging work over the years and we are always glad to raise the bar for them. We particularly admire the lengths they go-to to get things just right and have witnessed this from them and other contractors working for them on many occasions. We would like to wish Westcourt the very best for the future and we look forward to working with them for many years to come.
"Hi my name is Kevin, I am a plumbing contractor Specialising in property maintenance. I have worked on behalf of and been associated with Westcourt management services for several years now. I have always found Colm and the guys to be very pleasant to work with and Diligent in their duties to their clients and tenants. I work for several property management companies and can honestly say Westcourt are among the very best. I hope to stay associated with Colm and Westcourt for many years."
A+ Monitored Security Solutions have had a professional working relationship with WESTCOURT MANAGEMENT services since 2006. It's a pleasure to contract to WMS, a company that has the same high professional standards and work ethic as A+MSS and this can often be found by Colm's attention to detail. A+MSS are reluctant to recommend companies as we have a reputation to protect, we are very happy to recommend WMS as we've seen first hand the service they provide to their clients which far exceeds the expectations of a management company.
I would like to enquire about the Park Lodge apartments in Dublin 7. My friend has been living in a 3 bedroom apartment here for 2 years and highly recommended it to me. I am working full-time in the city centre and I'm looking to move closer to the city-centre with my 2 friends as soon as possible. If you could contact me about any available 3 bedroom apartments, I would really appreciate it.
A message from our Manager
Hello and thanks for visiting our website. My name is Colm O'Cleirigh and I've been the general manager at WMS since 2003. We specialise in property management and maintenance in Dublin city and have been in business since 1987. I'm a trained engineer and together with our in-house architect (also named Colm), our residential manager Bobby, commercial managers Jim and Janusz, Martin and Alan in account and our maintenance team Tom, Grover and Janusz (eile) we manage over 200 residential unit across Dublin city and over 50,000 square feet of commercial space.
As a property management company one of our top priorities is to control the spend of our clients. With every call for maintenance from a tenant we screen the job to decide if it genuinely is the responsibility of the client landlord to pay for the work, or if it is actually the tenants responsibility. Between management and staff at WMS combined we have over 40 years of experience in dealing with residential maintenance and disputes. We have never had a Private Residential Tenancies Board (PRTB) ruling against us and have successfully advised and represented many third party landlords and tenants. Our duty and our promise to every client is that we will never pander to a tenant, nor put a client to any extra expense, for fear of a bad review for WMS and it is precisely because of this that there are previous tenants that would like to give WMS a bad review while also speaking highly of our clients. We are proud to be reliable and not afraid to make the tough decisions for our clients.
It's important to note our residential occupancy rate averages 99% and we generally pre-let apartments before they come vacant.
It is because of these results that, since being founded we have never lost a client. Please take the time to peruse our REFERENCES PAGE. We are currently winning new business and projects with the help of these references.
As a residential letting agent, references make up a very important part of choosing a potential tenant. Unfortunately some tenants can be inherited with new business but good references play a vital role in renting in Ireland. In the same way that we rely on other parties to give honest and reliable references for prospective tenants, we can be relied on to only give references to good tenants. Good tenants are something to be protected and we are very happy to give a speedy reference to a good tenant.
I'm happy to help with advice or to chat about new business so please contact or stop by our office if we can be of more help.
Our residential line: (01) 677 9696
Our commercial line: (01) 677 9699
INFO@WMSLTD.IE
Best Regards,
Colm O Cleirigh

Colm O Cleirigh
Manager and supreme leader at Westcourt Management since 2002 and leads all new projects in Ireland and worldwide.

Bobby Kuzlov
Residential manager, letting and sales agent at Westcourt Management since 2013. With a background in hotel management, Bobby is the nice guy of the company.

Gavin Gong
Runs the accounts department and all things money in Westcourt for our Irish and US properties.

Tom Quilty
Carpenter by trade, strongman Tom is chief of maintenance for Westcourt across Dublin and all of Leinster.

Grover Eliasson
Carpenter by trade, Grover is also responsible for maintenance across Dublin and all parts of Ireland.

Basia Katarzyna
Building manager and caretaker for our commercial buildings, north and south of Dublin city.

Martin Griffin
Martin of Griffin & Associates has provided expert accounts and tax advice to Westcourt Since 2008 and provides accounting services to many Westcourt clients.
We specialise in property management and lettings of residential and commercial buildings in Ireland
We specialise in property management and lettings of residential and commercial buildings in Ireland
Fill in this form below and a member of our team will be in contact shortly.