Are you an investor looking for property for sale in Ireland? Whether it's residential, commercial property or development land here's what you need to know!
Luckily, buying property for sale in Ireland is quite straightforward as there are very few limitations on investors within the UK, European Union and beyond, though it is worth knowing that owning property in Ireland does not entitle the owner to residency. 
Investing in property comes with the expectation of capital growth. If you buy and let you cover your costs and increase revenue via the rental income and if you develop land you expect to earn revenue on the finished project. When making the decision to invest in Ireland it is important to remember that not all regulations will be the same and there may be tax implications along the road. 
In addition to tax implications it is also important to assess financing and lending options. For example, if you obtain the money you need in sterling it will not be worth the same amount in euro, so it is vital to understand how much your currency is actually worth in the Emerald Isle.
How to buy a property in Ireland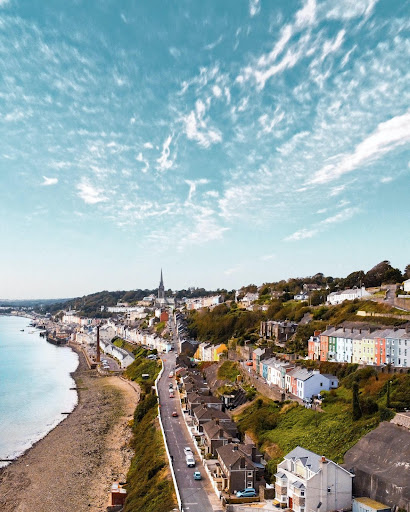 There are two ways in which property is bought and sold in Ireland; private treaty and via auction. Private treaty, usually involving estate agents, is when the property is put on the market and offers are made until one is accepted. In an auction the vendor will list their property for what is known as a reserve price, the minimum amount they are willing to accept for it. During the auction if this price is not met, the vendor does not have to sell the property. The vendor can also decide not to sell the property even if the reserve price is met. 
No matter the method of sale, it is advisable to seek the expert knowledge of local estate agents and auctioneers as they will be familiar with the asset and its history. 
When it comes to purchasing land for sale in Ireland, with the intention of development it is necessary to distinguish between commercial land and agricultural land. This is because the regulations around building on agricultural land are more complex due to qualifying conditions upheld by local communities. This rule also applies to properties for sale in Ireland with land included in the purchase. 
As the legalities differ in Ireland, enlisting the services of an Ireland-based solicitor familiar with Irish property law will save you a lot of time and money. Furthermore, a solicitor within the locale you wish to buy in will have insider knowledge of the area.
What to consider when buying a property in Ireland
Once you have secured a location in Ireland, managing it can be a daunting task and it's not easy to fix a problem if you are unfamiliar with the lay of the land, local services and competitive pricing rates not to mention the fact that you are not in Ireland to ensure the job is done to a satisfactory standard. 
Within buy and let scenarios, you also run the risk of subletting and tenant complications and with commercial and land it is vital to ensure that all is ticking over as it should be, damages are repaired and rental income is in on time. This is where property management comes into play and just like having a local solicitor, property management services will save you time, money and stress in the long run.